Available in: German
Koh Phangan away from Haad Rin Beach is an oasis of peace and tranquility. The beaches and the leisurely life there makes your heart beat a little bit higher. How to get to Koh Phangan best, I have summarized here.
How to get to Koh Phangan? This question I've heard often. The answer is simple! By ferry.
Another possibility simply does not exist. Ok maybe with the private helicopter … but this should be outside of our travel budgets;-)
Depending on where you are just in Thailand Is, it is recommended to consider different routes to Koh Phangan.
How to get to Koh Phangan Thailand?
From Bangkok to Koh Phangan:
Who directly wants to travel from Bangkok to Koh Phangan could fly by plane to Koh Samui and then continue from there to Koh Phangan.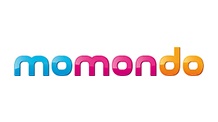 Find cheap flights at Momondo
Otherwise it is recommended to either take the train from Bangkok to Suratthani and move from there to the ferry. Another possibility would be the bus to Don Sak Pier and then also on the ferry. Koh Phangan is located about 2.5 hours hours away by boat from the mainland. The prices for the bus tickets are usually including ferry transfer to Koh Phangan and range in price from 500 baht upwards (depending on comfort level). All tickets can be booked conveniently and comfortably in travel agencies on site.
---
From Koh Samui to Koh Phangan:
From Koh Samui, you can arrive only by ferry to Koh Phangan. There are basically two ways to get a ticket to Koh Phangan: Either you book directly at the pier or in a travel agency. Booking in agency would have the advantage that a pick-up service at the hotel to the pier in the price of 300 baht is already included. You can choose between the speed boat and a regular ferry. The speedboat is a bit more expensive, but faster. But I recommend the normal ferry, since the crossing with about 1 hour is not all too long anyway.
Boats depart at 2 piers from Koh Samui. Destination on Koh Phangan is either the Haad Rin or Thong Sala Pier.
---
From Chumphon to Koh Tao and Koh Phangan:
Who wants to do some island hopping and visit before Koh Tao, can travel overland to Chumphon and then change there for the ferry to Koh Tao. From Koh Tao there is also the ferry to Koh Phangan. The crossing from Chumphon to Koh Tao takes about 2-3 hours. For a ride from Koh Tao to Koh Phangan good 60 minutes should be scheduled.
---
Anreise zur wunderschönen Insel Koh Phangan: Anfahrt Haad Rin
Of course there are many variations on each route. Speed boats, catamarans and slow night boats. Anything is possible. But I can not recommend speed boats and night boats! The very slow night boat is a really uncomfortable affair and speed boats are nothing for people with sea sickness.
The prices for the ferry tickets arein the price range between 150 and 300 baht land can be booked at any travel agency or on-site at the pier. But beware!
(Visited 952 times, 1 visits today)