Available in: German
Who goes longer time on the road, have to think about the clothes he wants to take. I decided to write a small article about clothes and washing in Thailand to represent you the situation on the spot. 
How to: Clothes in Thailand – buy and washing
I always tend to pack too much. When I was the first time in Thailand, I realized how unnecessary it is. T-shirts and other garments is to buy low there on every street corner. At first I used often wear and discard the principle, which is admittedly not really economically and well. Sometimes I've even ashamed of it afterwards. Since I met one of the "poor" people, which would have been so happy about my "junk", I passed this quirk.
The full extent became clear to me when I purchased football pants (I was too small and included jersey set). I discarded them in my accommodation on the day of departure in the trash. This ultimately saves space and weight!
But a few days later I returned to this same property, and realized my pants actually on an employee of the house again. This young Cambodians was responsible for the sunbeds on the beach and really had no rich income. He was delighted about the pants and I got into conversation with him, in which he described to me his financial situation. Through this experience, embossed, I decided in the future to deal never so innocently with articles.
Therefore → Enter and discard = Not a good idea! Give away excess luggage or things you no longer want to have.
---
Washing in Thailand 
Another way to always have fresh clothes, is the washing on site. This is extremely low cost and for me the best solution. Almost every hotel offers a laundry service, which cleans the clothes very fast and reliable. I can report no negative experience in this regard. If your hotel does not provide laundry service, so you can find a laundromat guaranteed around the next corner.
But be careful with the ironing! It's already happened to me that my swimsuit was trying to iron. That this must be avoided, should be obvious;-) but in the end I was able to laugh about it. It's also quickly made ​​for replacement.
Prices and washing clothes in Thailand:
Clothing:
T-Shirt: From 100 Baht (2.20 €) – The price is highly dependent on the location and negotiating skills
Soccer jerseys: From 300 Baht (6.60 EUR) – Again very strongly dependent on the location
Beach towel near the beach about 500 baht (11 euro) – Have so far only bought one, may well be that it's a lot cheaper.
General rule: Whoever buys several at once, comes cheaper Some of it.
!When buying clothes its always allowed to bargain! Often the prices for farangs are initially utopian. Who pays immediately, is your own fault. Often the seller proposes to more than double. Should the situation get stuck and you have the feeling to receive a unfair price, leave the store politely. Your object of desire is available with very high probability even in the next shop. It is also sometimes happen that one of the sellers follows you and would like to conclude with fair conditions;-)
Do not do: Do not become loud or even-tempered, it might be common in other countries, but in Thailand it is very poorly regarded. Treat your opposite politely and with respect. This also applies to the goods offered and the money!
Washing:
1 kilo of laundry can be washed around 30 baht (0.60 euros)/ kilo. Ironing costs might little charge. The whole thing is usually quite fast across the stage and is regularly done within 24 hours. For about 60 baht (1.20 euros), the Express version can be selected and then the waiting time is often less than 2 hours.
!! To negotiate in laundries is not appropriate. The prices are fixed and are usually hung on the wall !!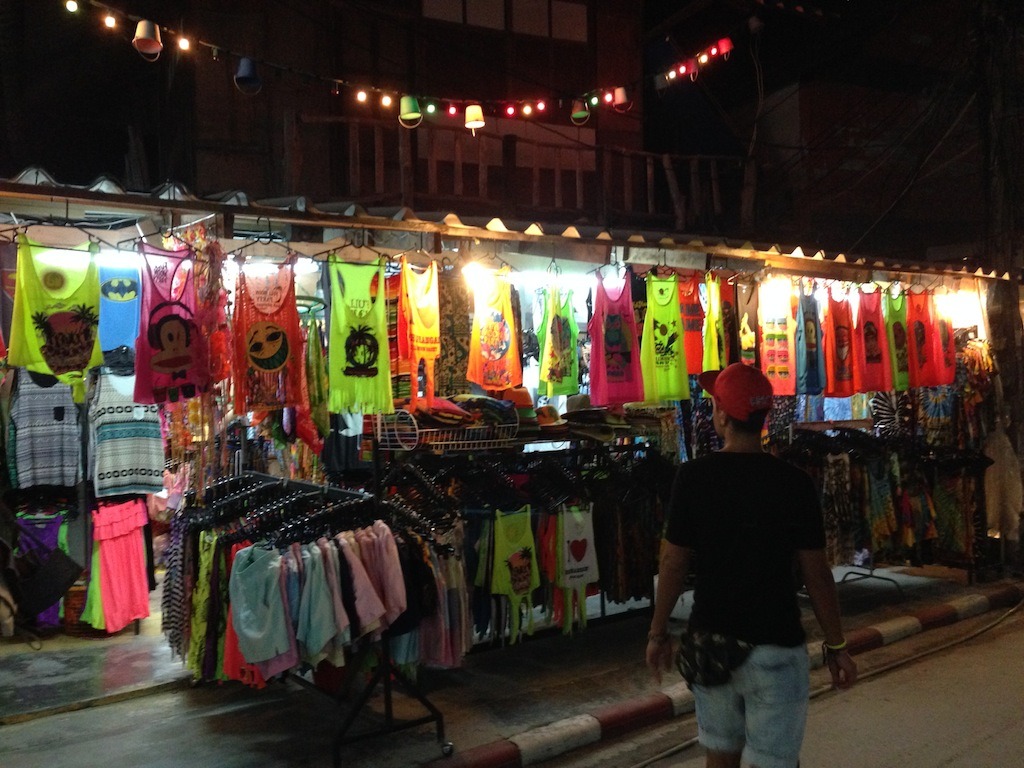 (Visited 1,258 times, 1 visits today)